Customer Testimonials
Empowering 45,000 businesses globally, here's what our customers have to say.
Partner Stories
Here's what some of our customers have to say about how WHMCS has helped automate and scale their businesses.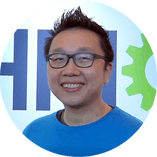 Kee Siak Chan
CEO, Exabytes Network
We've been using WHMCS since version 3, as far back as 10 years ago. Our businesses are run day-to-day on WHMCS. From product provisioning, to customer management and especially billing automation - WHMCS saves us a lot of time and automates many of our processes. We love WHMCS!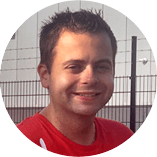 Chris Danks
Director, Cyber Host Pro LTD
I started Cyber Host Pro in 2001 at the age of 15 in my final year at school. Back then, to access the internet I would be using a 56k dial up modem with AOL or freeserve. I used a reseller account to start with before moving to a dedicated server that had a 112k ISDN connection.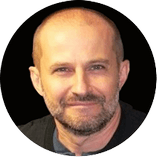 Franco Tauceri
CEO, PERSOLVO
After switching to WHMCS, a big advantage we found was that we were able to get rid of our old support system. We started using the built-in help desk and support tools in WHMCS and found that having everything integrated saved us a massive amount of time and was way more efficient. Thanks WHMCS!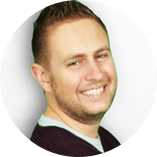 Jay Everall
Valcato Hosting
We have been using WHMCS since 2007 and switching from our previous solution (now defunct) was the best decision our company has made. WHMCS has gone from strength to strength and continued to keep up with current trends. Importantly they've always kept up with API changes made by our suppliers over all these years, so we feel assured that our stuff will continue working!
About WHMCS on Social Media
Here's what some of our customers have been saying on Twitter.
Visit us on Twitter
@WHMCSCares Great, thanks for the reply! I've just switched to @whmcs for hosting automation and billing it's great! Keep up the good work.

— Vizubo (@Vizubo) January 2, 2018
Credit where credit's due, the new Slack integration in @whmcs 7.4 works really well and is extremely useful!
Now we just need the ability to post the notifications to a private channel rather than public.

— Edward Dore (@Spheron1) November 30, 2017
Setting up a new online billing solution ... We prefer @whmcs over the other online platforms. It just works.

— NET247 (@net247io) June 15, 2017
WHMCS rules! https://t.co/COn8soKxMp

— David Bell (@Cape_Dave) May 6, 2017
@whmcs - One of the best solutions on the market today, Simply fantastic!

— justin (@basichostuk) December 5, 2016
Love the new dashboard in v7.1 #whmcs keep up the good work https://t.co/l8JpgkxMQG

— HardSoftThemes (@HardSoftThemes) November 17, 2016
Solubiz has just completed the upgrade of WHMCS to version 7.1... Amazing work @whmcs love the improvements! :)

— Solubiz (@solubiz) December 14, 2016