Regardless of the type of website, major browsers will soon start showing negative security indicators for sites that don't use SSL.
This year, Google, Mozilla, and other internet companies have embarked on a mission to make insecure HTTP a thing of the past.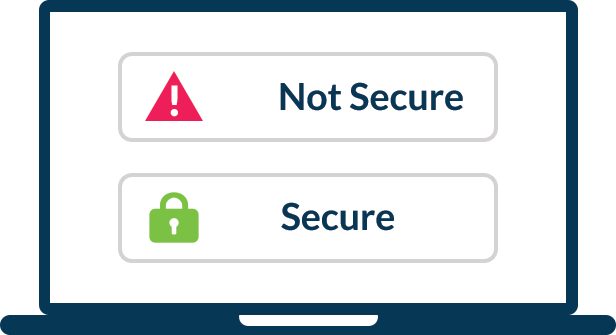 Major browsers have begun actively telling users that HTTP is not secure and with every update, the warnings are becoming more and more prominent.
Eventually Google plans to mark all HTTP sites as non-secure as announced in this blog post.
Offer your customers a solution from the leading brand in security
SSL presents a real opportunity for web hosting companies. Don't miss out.

We've teamed up with DigiCert to be able to bring WHMCS powered web hosts full end-to-end SSL Automation with leading SSL brands including RapidSSL and GeoTrust.
Instant setup and activation - start selling in just minutes
Ready made landing pages to help promote and educate customers about your SSL offerings
Automatic population of SSL products - just pick the certificates you want to sell
Built-in promotion of the benefits of higher level OV and EV certificates
Fully Automated SSL Issuance, Deployment and Installation with cPanel, Plesk & DirectAdmin
Integrated upsells and promotions in web hosting purchase and checkout flows
Integrated management - manage all aspects of certificates without leaving WHMCS
Competitive Upgrade enables customers to switch from competing SSL providers without losing time
Automatic provisioning and installation technology allows customers to purchase and add SSL to their site in
just a few clicks
.

Everything you need to start selling with ready made landing pages
We give you landing pages so you can start marketing your SSL offerings immediately. Check them out
Get Started in 3 Simple Steps
1
Install/Upgrade
to WHMCS 7.2 or later
2
Register
for MarketConnect