Cyber Host Pro
Customer Story
Back to Top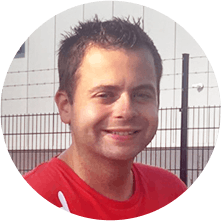 Chris Danks
Director, Cyber Host Pro LTD

I started Cyber Host Pro in 2001 at the age of 15 in my final year at school. Back then, to access the internet I would be using a 56k dial up modem with AOL or Freeserve. I used a reseller account to start with before moving to a dedicated server that had a 112k ISDN connection.
Originally I started out using another product because WHMCS wasn't even available yet, but after hearing about WHMCS I made the decision to switch in 2008. Ten years and counting, and we're still here... and still using WHMCS! For me, WHMCS's functionality is unrivalled in so many areas. Not least the extensibility, it allows us to easily create modules and integrate them seamlessly into our existing setup. The API for authenticating clients details over our live chat system has also helped us deliver better customer support to our clients, and the anti-fraud integration is better than any other products we've tried.
I have to say the flexibility WHMCS provides when it comes to integrating with and working with many different hosting and provisioning services as well as domain registrars has really enabled us to power up our business and allowed us to keep offering newer and better services. Plus with MarketConnect, we can now offer SpamExperts to our customers who want an additional level of protection for their email. Without MarketConnect we wouldn't be able to offer SpamExperts as the pricing would not be as favourable if we were to buy directly from them.
Thank you WHMCS for helping our business grow!
CYBERHOSTPRO's Favorite Features

Domain Registration
With WHMCS' powerful domain registration tools you have everything you need to become a professional domain registrar. Learn More

Apps and Integrations
We integrate with all the leading control panels, payment processors, domain registrars, cloud service providers and more. Learn More

MarketConnect
Resell market-leading brands through one unified, automated and easy-to-use platform. Learn More