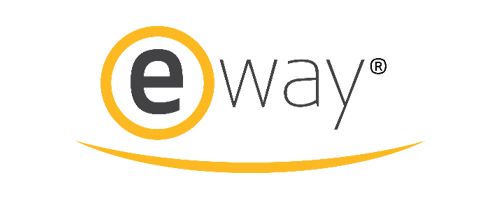 eWAY is a global all-in-one payment services provider, allowing businesses to accept secure credit card payments from customers around the world. Trusted by tens of thousands of businesses, eWAY offers leading security, competitive pricing, and 24/7 support.
Why should you choose eWAY as your payment gateway?
Transparent Redirect
Customers will remain on your branded payment page and transmit their credit card data directly from their browser to eWAY's secure payment platform, bypassing your servers entirely. Transparent Redirect reduces your PCI-DSS requirements whilst still allowing a customisable checkout experience.
Tier 1 PCI-DSS Compliant
No need to worry, when processing credit card payments through eWAY. They are PCI-DSS compliant, which is a huge security benefit.
Fast, Easy Registration
eWAY offers a fast, and easy registration process so there is no need to wait for a prolonged period of time just to get started.
No Contracts
Having no contract means you can cancel at anytime with no need to worry about any hidden fees.
Tokenized Payments
Let your customers securely save their billing details in eWAY's system for repeat or recurring purchases.
Recurring Payments
Automatically charge credit cards stored within eWAY's secure environment, on a regular basis. Perfect for plans and subscription services.
Refunds
Partially or completely refund any transaction through WHMCS, simply and easily.
30 Day Money Back Guarantee
Not sure if eWAY is a good fit? Don't worry, if you are not satisfied within 30 days, eWAY will completely refund you.
Access to Helpful Community Forums
When you become an eWAY customer, you get access to an helpful community forum for peer to peer discussion, and assistance.
Free 24/7 Expert Local Support
Need help? eWAY is here to assist you 24 hours a day, 7 days a week.